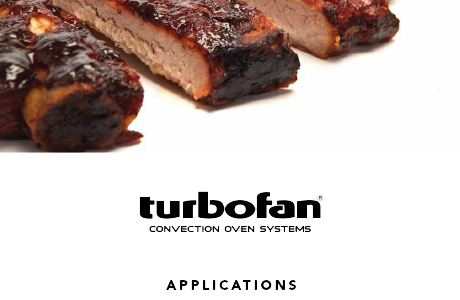 Turbofan Applications
01/06/2016
Publications
Roasting & cooking
Turbofan ovens are perfect for a broad range of food service situations, from roasting beef, chicken, lamb and pork to cooking a range of meals including meat loaf, pies, potato bakes, braised steak and casseroles.
Cook 'N' Hold
We take pride in always striving to develop and improve how the various technologies in our range fit and work together. That's why the latest development of cooking and proofer/holding platforms so successfully fills the gap and delivers the perfect companion cabinets.



Baking
Baking in the Turbofan convection oven offers both convenient ease of use and consistent quality of output. Be it frozen goods, morning goods, croissants, Danish pastries or savories, the results will always rise to the top.
Proofing
Ideal for fresh dough, par-baked, pre-proofed and bake off products, the Turbofan P Series proofing and holding cabinets provide the best of baking power and practicality.
Regeneration
Returning food from chilled or frozen to the best levels of cooked temperature, appearance, taste and texture requires the perfect balance of power and precision.

Download brochure